4-Year D-1 College Baseball Player & Corrective Movement Specialist Reveals How to Train 98-Pound Hitters to Drive the Ball Over 300-Feet in Just 6 months
Hit with more repeatable power guided by a simple but revolutionary program
Trying to hit with more repeatable power isn't nearly as easy as they make it seem, is it?
Stress has gotten the best of you. You have:
Read, watched, and/or listened to every hitting program imaginable,
Hired local or online hitting instructors, and/or
Tried following drills and instruction on YouTube…)
...And they all left you with frustrating results.
But There is Good News!
Main Benefits:
Optimal swing objective(s) and drill focuses per feedback session
Easy to understand cues for coach to replicate
Step-by-step movement development
Explanation of what hitter is doing well and what they can improve on
Less than 48-hour feedback response and turnaround
Hey there, my name is Joey Myers and yes, I know exactly how you're feeling.
These days, I've managed to achieve quite a bit of success...I know how and where to find explosive human movement "rules" (HINT: it's outside of baseball and softball circles). I rarely read/watch instruction in the hitting industry anymore. I've also learned a set of human movement "rules" that help me prioritize what is necessary to train into the swing, and what is a complete waste of time, and I'm very lucky in that I can be CONFIDENT when I prescribe drills to my hitters both online and off, regardless of what others think, because I know the explosive human movement "rules" I teach are validated by science.
But I'll be honest...
Things Definitely Didn't Start Out This Way...
Before I ever achieved even a tiny taste of success, there were a lot of roadblocks. So many times I was ready to throw in the towel.
When I first started out, I didn't know how to find the truth about explosive human movement outside of baseball and softball circles. I didn't have a set of human movement "rules" that would help me prioritize which hitting movements were mission critical and which were not. And I was afraid I would be looked at like a Martian for straying from conventional hitting wisdom. None of it worked out for me and I just ended up ready to quit, thinking I would never be able to get my hitters to hit with more repeatable power.
Of course, you know exactly what I'm talking about, right?
Does Any of This Sound Familiar?
You've read, watched, and/or listened to every hitting program imaginable which just resulted in paralysis by analysis.
You've hired hitting instructors which led to mediocre results and inconsistent power because your hitter is being taught the same old tired hitting strategies like "swing down on the ball".
You've tried following drills and instruction on YouTube, which just ended up in chasing "methods" that have NO connection to human movement "rules" that are validated by science.
Just Before I Was Ready to Give Up, A Stroke of Luck Changed Everything.
You can only run into so many walls before you get so frustrated that the only option left seems to be quitting.
I was just about at that point when I was reading key human physiology and anatomy books to find out how to fix some chronic knee tightness that I had, and began seeing small sluggers like Jose Bautista and Andrew McCutchen apply the human movement "rules" I was learning.
As soon as I discovered this, everything instantly got easier.
With this amount of success, I knew I couldn't keep it on lockdown.
Since then, I've run into other people who encountered the same, never-ending battle I went through. And it seemed pretty unfair to keep it to myself... especially since it's been such a huge stepping stone in my success.
So I'd like to let you in on the "secret."
Introducing...
The special online lesson program that will help you to hit with more repeatable power in the next 6 months.
So what exactly is this going to do for you? Can a simple program really turn everything around for you?
Yes. Yes it can.
Here's How The Feedback Lab Will Benefit You:
Clear focused step-by-step video feedback: This is good for you because it allows the hitter to cut through all the noise and get to the root of why they're suffering from inconsistent power.
The accountability factor: This is important because we keep the hitter on track in two ways: 1) each video feedback session reveals what they're doing correctly, and 2) what they need to improve upon (even if it may be the same thing they worked on last time).
The "heavy lifting" is done for you: This is big because you don't have to study what the explosive human movement "rules" are, or decide which of The Feedback Lab drills are relevant to your hitter at that point in time.
A 48-hour turnaround for each feedback session: This a good thing because the sooner the hitter's swing can absorb the explosive human movement "rules", the faster the path to repeatable power.
A training component for parents: This is great because we walk you step-by-step on how to train these human movement "rules" into the swing. Effective mechanics are one thing, but how to train them is a whole other thing. We do a 20-30 minute phone conversation after the first Feedback Session.
You Don't Have to Take My Word For It...
I've already slipped the secret to a select group of people. Truth be told, I wanted to guarantee that this would actually work time and time again.
More importantly, I wanted to make sure you'd achieve the same results I have.
And well... I'll let them speak for themselves...
"With your help and learning your techniques our team has made huge progress in the area of hitting. Here's hitting stats now on our team: Batting Average for the Team is .414, Slugging Percentage is .563, Team On Base Percentage is .546. Alex leads the team with 16 RBIs and 3 homeruns. Isaiah, who was struggling at the beginning of the season, has 11 runs and 8 RBIs! Every player on our team has scored no less than 5 runs in 9 games! Joey, your work with Hitting Performance Lab has made an impact on our team for the better. We are using that philosophy with our team and it is paying off. Results show that we have more quality at bats and they are powerful as well. Our team runs scored is 105 and our team RBIs are 86. Every player is now an asset at the plate. With your work and instruction and then our follow through of your techniques at our weekly batting practice we are now confident players at the plate."
Bakersfield Sliders Head Coach Justin Karr
"Joey just wanted the let you know that Isaiah (B-town sliders) had a monster hitting weekend last Sunday. Went 4 for 5 in 1 game only needing a homerun for the cycle. Your teaching has helped him drive the play [ball] like the bigger kids in his age group. Thanks again."
The Ortiz Family, Bakersfield, CA, son Isaiah is 11 years old
"Mikey had a good first game. 1st AB vs kid that pitches for tenaya [middle school] 2 strike liner over 3rd for single, walk in the 2nd AB, 3rd AB vs 12yo tenaya kid he lined a 2 hop shot to the fence in left center for a double."
Dr. Mitchell Fung, Fresno, CA, son Michael is 10 year old
"Yes! I'd Love to Get in On This, But What's the Catch?"
You've heard what I have to say. This online lesson program is wonderful. But what's the catch?
I'll be honest, you could skip over this offer today and invest in online or local lessons from someone who doesn't understand explosive human movement rules that are validated by science.
But you'd have to shell out at least $200.00-400.00 per month.
But don't worry.
You won't have to pay anywhere near that amount today.
In fact, I'm actually going to sweeten the deal for you right now.
When You Sign Up Today, You'll Also Get FREE Access To...
My Daily Corrective Exercise Program - This will help you get your hitters moving better, decreasing their rate for injury, and help them to "download" the hitting movements we'll be working on over our time together. If they move better, then they'll perform better.
How-to Optimize Learning at Home - This mission critical 17 point checklist will help you use the science of successful learning to your advantage when working with your hitter at home.
My Recommended "Go-To" Hitting Aids - No, you don't have to purchase anything more with this program. We can work around your budget. But if you don't mind investing in a couple economical tools, then this will help you speed up the learning process because these hitting aids give immediate feedback as to when the hitter does a specific movement right or wrong
You'll Get $260.00 Worth of Tried & True, In-The-Trenches Know-How, Completely Free!
But there is one thing...
We only have 10 spots available. Once I close down the offer we won't release it again at this price. I'm doing this because I'm working on a coaching project that is going to be BIG! I have to make sure I'm not stretching myself too thin, and am able to give my online lessons the attention they deserve.
Not to worry though.
To make your decision extremely easy, I'm going to remove all risk!
Yup, that's right. I want to guarantee you take advantage of this offer today, and feel good about it.
You're protected by our 60 day money-back guarantee. If for any reason at all you're not completely satisfied, get in touch with our team and we will give you a complete refund. It's that simple.
"Yes, I Want In! How Much Will This Cost Me?"
I'm stoked for you to jump in and get started. Even more so, I can't wait for you to see the results that are waiting for you on the other side.
Here's a quick recap of everything you'll receive when you secure your spot right now:
The Feedback Lab
Clear focused step-by-step video feedback- $100.00
The accountability factor- $100.00
The "heavy lifting" done for you- $200.00
A 48-hour turnaround for each feedback session- $100.00
A training component for parents- $100.00
And You're also Getting:
Daily Corrective Exercises - $100.00
How-to Optimize Learning at Home - $50.00
My Recommended Hitting Aids - $50.00
When You Secure Your Spot in The Feedback Lab Today, You'll Get a Total Value of $800.00 For ONLY...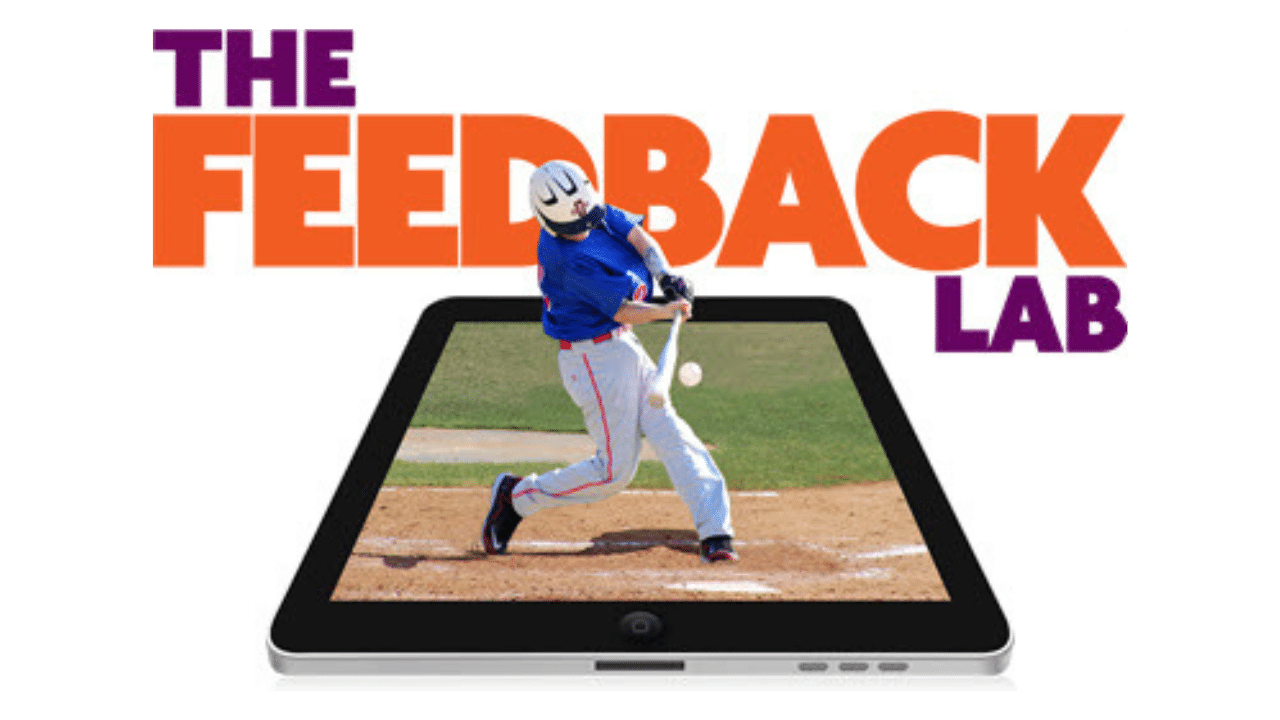 Main Benefits:
Optimal swing objective(s) and drill focuses per feedback session
Easy to understand cues for coach to replicate
Step-by-step movement development
Explanation of what hitter is doing well and what they can improve on
Less than 48-hour feedback response and turnaround
Before I let you go, I wanted to send out a big thank you for reading this letter.
I'm truly excited for you to get started with The Feedback Lab and see the results.
Talk to you soon,
Founder of the Hitting Performance Lab
P.S. You could skip over this offer, but then you'll stay right where you are now. Let me help you get out of the rut you've been in. Start achieving the results you deserve right now. Jump into The Feedback Lab today by clicking the buy button above.
P.P.S. Just a reminder, We will only be holding 10 spots open. But don't worry. You're protected by our money back guarantee. So you can try it out today, and enjoy peace of mind. All you have to do is click the buy button above to get started.
Frequently Asked Questions…
What is the online lesson program?
The Feedback Lab is the #1 strategy to repeatable power. It's clear focused step-by-step video feedback & accountability in less than 48-hours. The 90-Day Sprint empowers parents and coaches to help young hitters achieve their full potential of consistent power through scientific movement principles.
The Feedback Lab is all about Accountability, Feedback, and Timeliness. There are four parts you'll have online membership access to:
How the program works, Step-By-Step
16-Tips to optimizing learning at home
The Drills
Recommended training equipment (but not mandatory)
Is the price a monthly fee?
The price for either six or twelve sessions is a monthly fee. Your credit card will stopped being charged after 90 days, or 3 months. And if we don't get all six or twelve sessions in in the 90-day period, then you don't lose them. We can always finish the sessions you purchased at your leisure. Basically, you're purchasing anytime sessions to use whenever you like.
Do you work with switch hitters?
I do! But I treat each swing (right & lefty) as a separate swing. So if you sign up for 6 feedback sessions, then that would be 3 sessions for right and 3 sessions for lefty. Or any other combination you'd like. The hitting principles apply to both sides equally, but the swing flaws may or may not be different for both sides.
Are there a minimum amount of months I must sign up for?
90-Days is the only option. Psychological and sociological studies show that deadlines get people to take action. Igniting motivation is key in The Feedback Lab.
Does it really work?
Yes. I'm teaching and applying proven science of human movement and learning to hitting. These are rules the body is designed to move by. For instance, the shoulder is a shoulder whether you're swimming laps, shooting a basketball, or hitting a ball. Male or female…younger, seasoned, or adult leagues…it's doesn't matter. If you're human, you can benefit.
What equipment do I need for The Feedback Lab?
Besides typical baseball or softball equipment, minimal to none. There's a Recommended Training Aids section in The Feedback Lab, but by no means is it mandatory to purchase anything more. I can work around a tight training aid budget. But at the same time, if you're looking for some cool hitting gadgets, then I've selected only the best.
Do I need access to a baseball field, batting cage, etc.?
No. You can hit whiffle, tennis, or racquet balls in the front or backyard. Just don't send me a bill with any damage a hitter might do. When I was younger, I broke my neighbor's window - across the street - after hitting a tennis ball through it. This is why a really good hitting net comes in handy.
How does billing work?
Billing is monthly and automatically taken out via your credit card. PLEASE NOTE: you'll see a charge from The Truth About Explosive Rotational Power or Hitting Performance Lab, and not the Hitting Performance Lab. The charges will stop after 90-Days.
How do I know if I am doing the drills right?
That's why after I send the Feedback Session instructional video, you have the opportunity to setup a phone call to make sure the player and parent are on the same page with the objective, drill, and coaching cues. After this you can always contact me through The Feedback Lab "Questions" tab, and I'll respond within 24-hours. If we need to, I'll ask that you send a "Drill Check" video to ensure the hitter is doing the drill correctly.
What kind of camera do I need?
Your phone or tablet is usually enough. If you have a camera phone from the stone-age, then a Flip camera will do, or any other handheld video recorder. I just ask that you invest in a tripod to keep the video steady. If not, then set the phone or mobile device on something sturdy.
This seems complicated, how hard is the process?
Like anything new, it's a challenge. But with more practice, it gets easier. Here are the SIX steps:
Shoot swing video with Coaches Eye, Ubersense, or with iPhone video app,
Share link with me via Coaches Eye or Ubersense, OR send me video file from iPhone,
Get Feedback Analysis in less than 48-hours,
Follow up email if something is unclear in the marching orders,
Get to work.
How do I transfer video files?
After shooting the video, you can share the video link to my email if you're using the Coaches Eye or Ubersense app. If you're using an iPhone video app, then you can share the video file via Dropbox, Box, or Google Drive applications. In these applications, once you upload the video file into them, they allow you to share the download url, typically by clicking a "Share" button after upload.
Do I need my own Powerchalk account?
Nope.
What if I have problems, who will help me?
If you have challenges in the process I'm always a support email away. I'm pretty reasonable when it comes to answering emails. Less than 24-hours.
Is this really as good as in person lessons?
Better. There's not as much wasted time driving and chatting. You'll also save money on gas. Some of my regular parents drive 20-30 minutes to see me. I also have families fly in from Canada, Boston, and drive up from San Diego (7 hours), Los Angeles (4 hours), and down from San Francisco (3 hours) to work with me here in Fresno, CA.
How do I sign up for online lessons?
By clicking the "Add To Cart!" button below.
How do I cancel, upgrade, or renew my subscription?
You have 60-Days to cancel using our refund procedure. You can always create a support ticket to upgrade, and you can always revisit this page to renew your subscription. There will also be a couple email reminders going out about renewing.
Why only 90 days?
Because as we discussed, myelin needs time to wrap around your nerve fibers – remember the copper wiring and duct tape. One month isn't enough. Sixty-days and we're starting to make progress. The 90-Day Sprint is the sweet spot. I can alter anyone's mechanics to where they're seeing a difference in their consistency and power.
However, if you don't get all your feedback sessions in before the 90-days, I'll still complete the remaining sessions.
How old should I start my kid in your program?
Seven years old is the youngest. Any younger and I'd have to do a phone interview and see LIVE hitting video before taking them on as a student. Basically, they're guilty till proven innocent.
How long are the instructional videos?
10-15 minutes. They're uploaded to YouTube and marked as "Unlisted". ONLY people with the link can view them.
Jump on board today…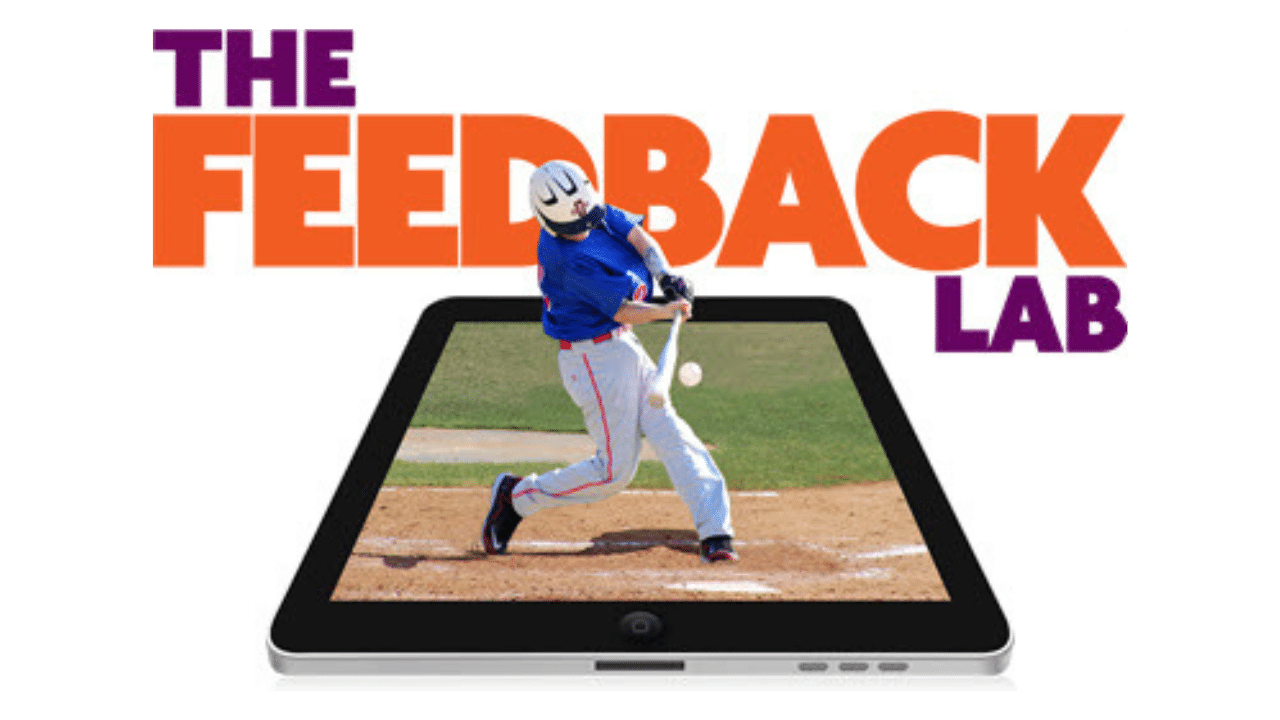 Main Benefits:
Optimal swing objective(s) and drill focuses per feedback session
Easy to understand cues for coach to replicate
Step-by-step movement development
Explanation of what hitter is doing well and what they can improve on
Less than 48-hour feedback response and turnaround